Welcome to our online store!
---
Self-Contained Breathing Apparatus (SCBA) Quick Release Clip
Never worry about your mask dangling from your air hose again! This clip gives you a simple and secure way to keep your mask from dragging on the ground when connected to your regulator. It will protect it from getting scratched, damaged, or in your way. The clip will securely hold your mask, and with a simple pull on the strap, your mask can be quickly released when needed.
Some benefits of using SCBA Quick Release clips are:
• They can help you save time and reduce your mask up times by allowing you to detach your mask with one pull.
• They can keep your mask out of the way when doing work, such as stretching hose lines or ladder work.
• They can prevent your mask from dangling at waist level or getting tangled with other equipment.
• They can allow you to clip your mask to your gear or pack higher up, making it more accessible and ready to don.
• They can add style and personality to your gear with various colors and patterns.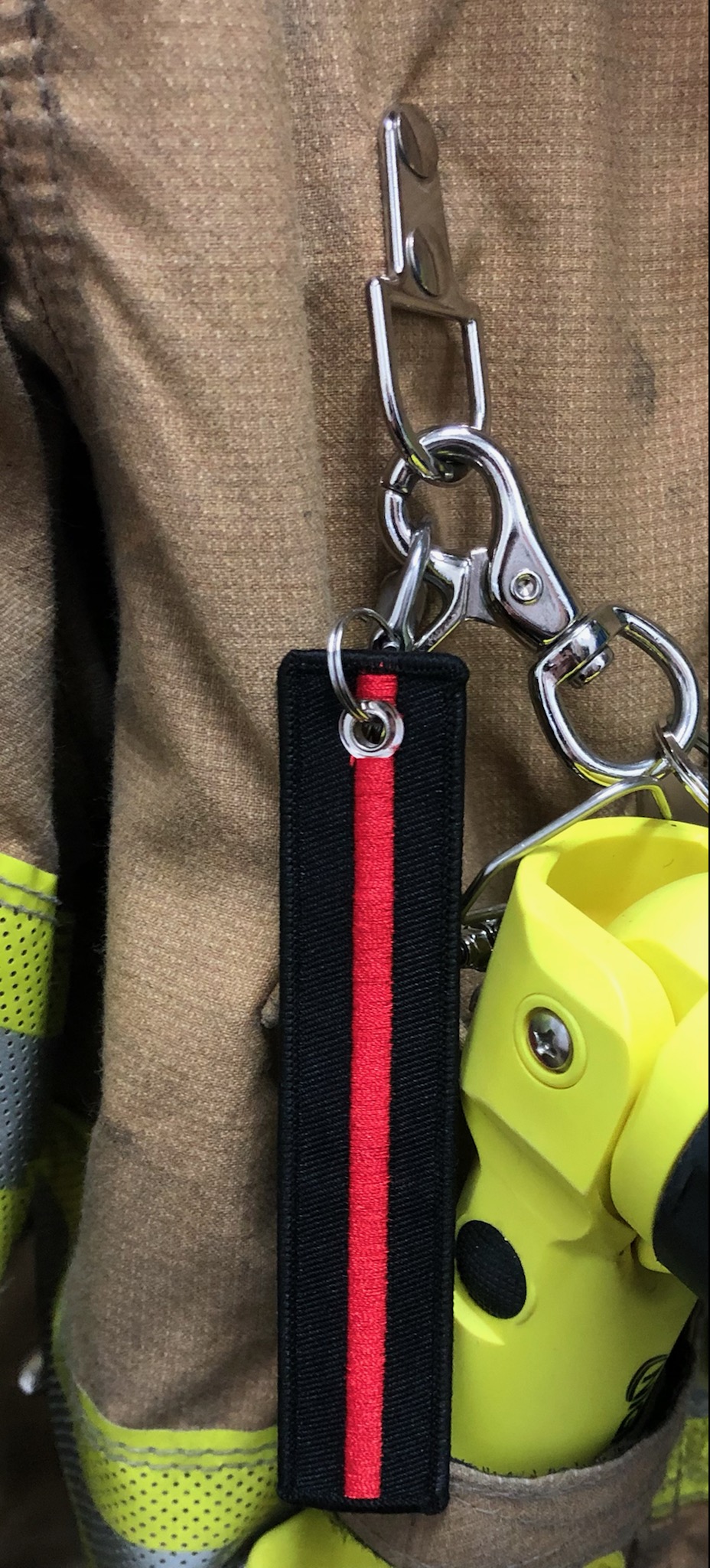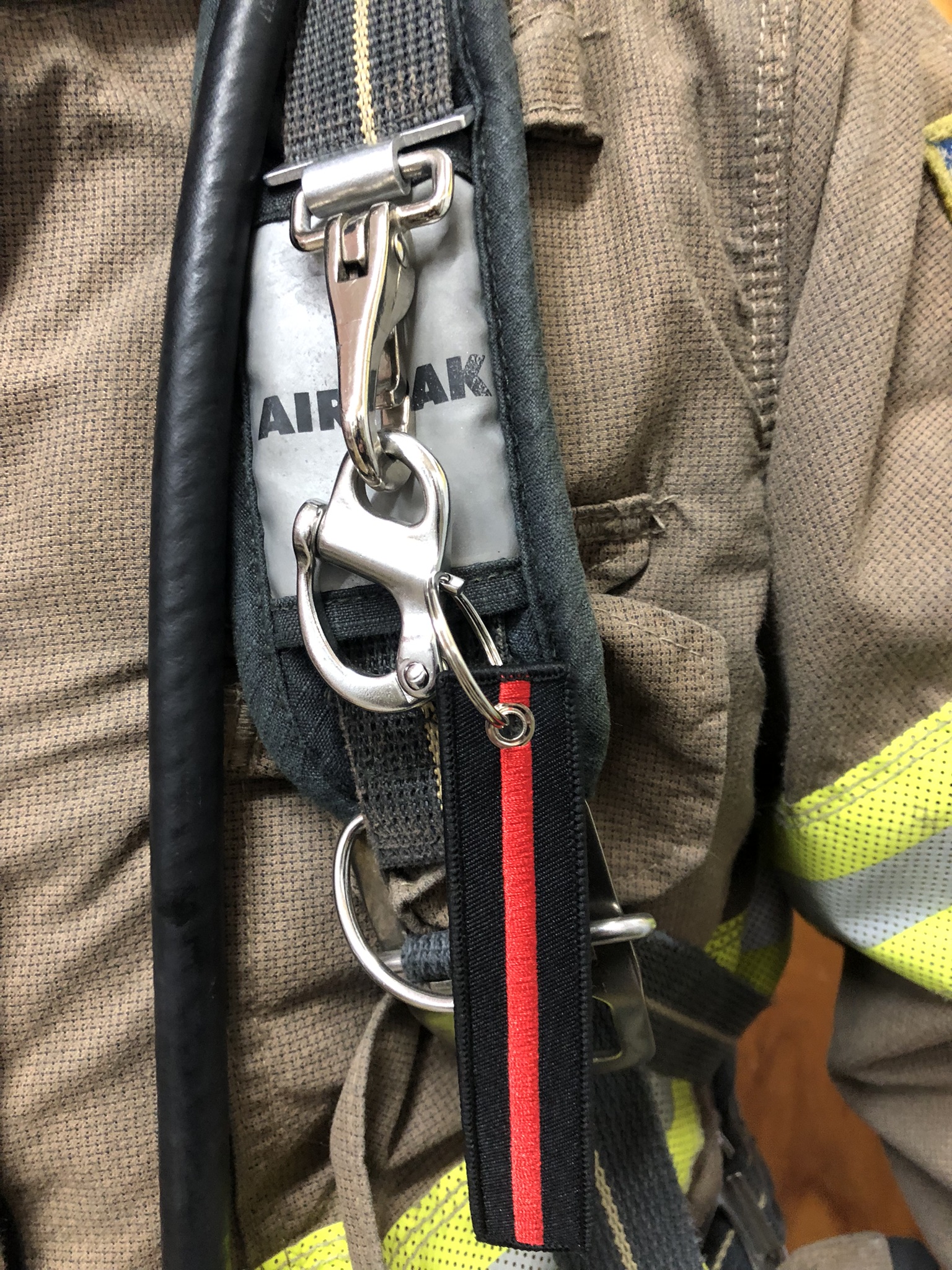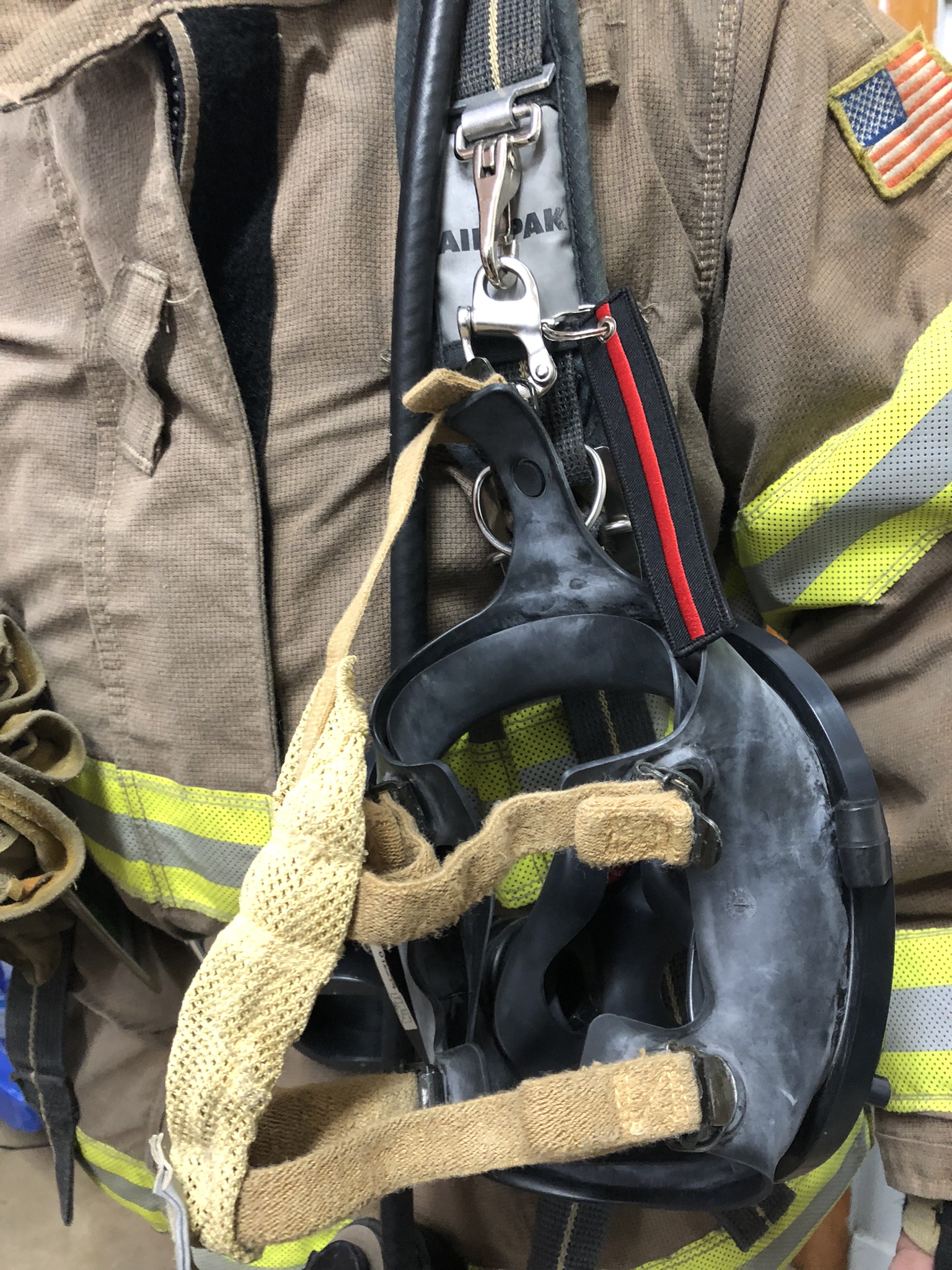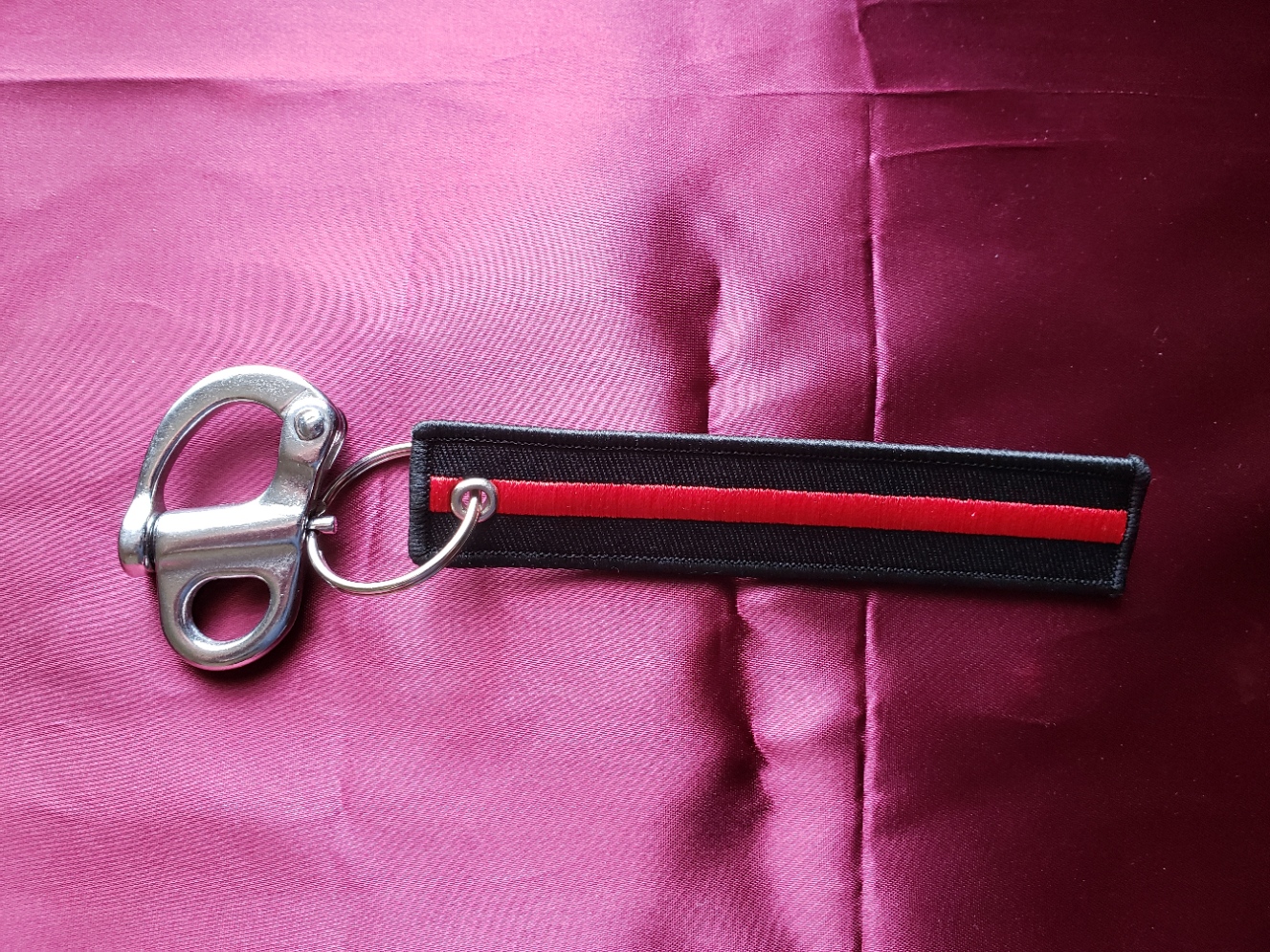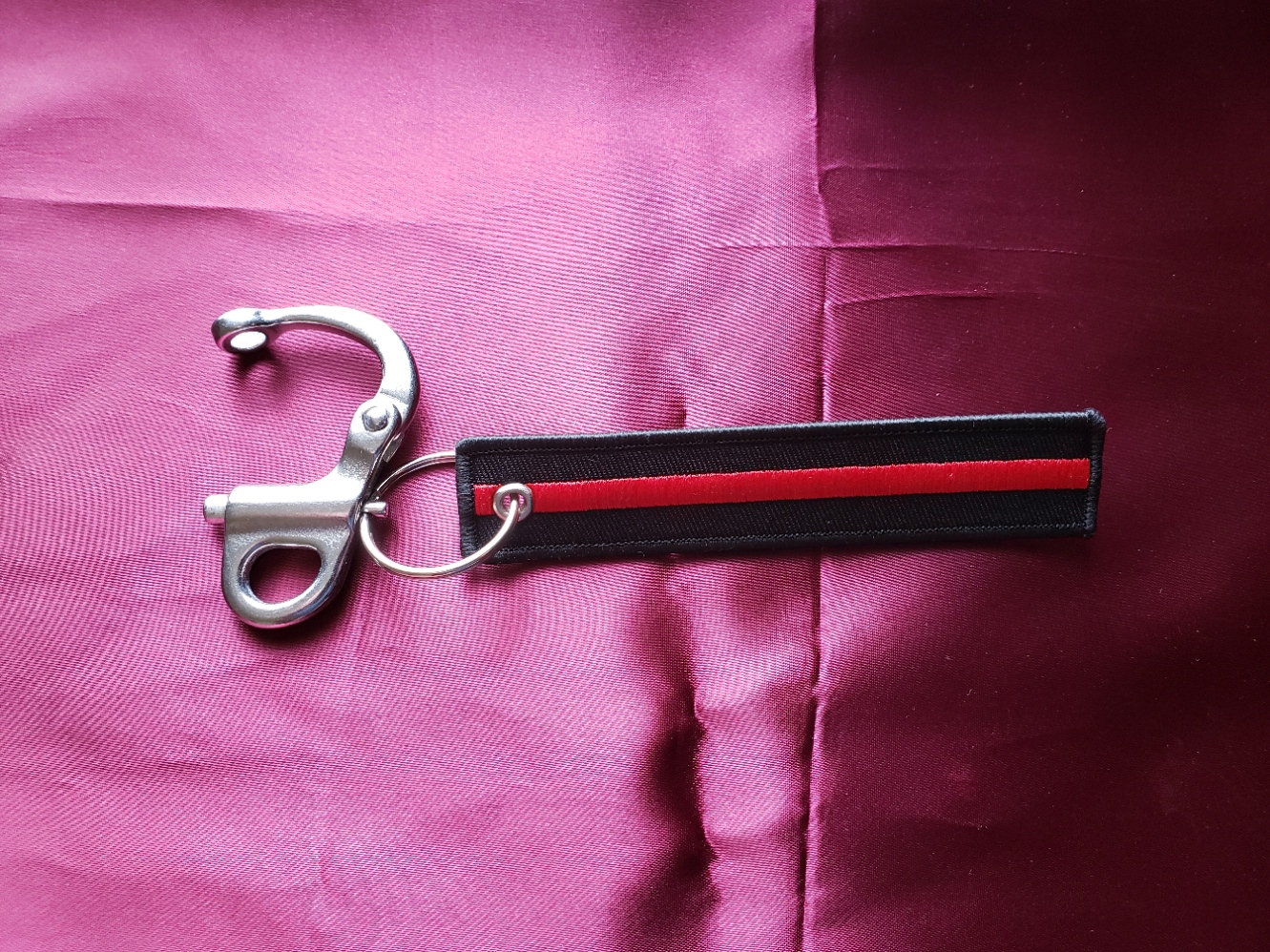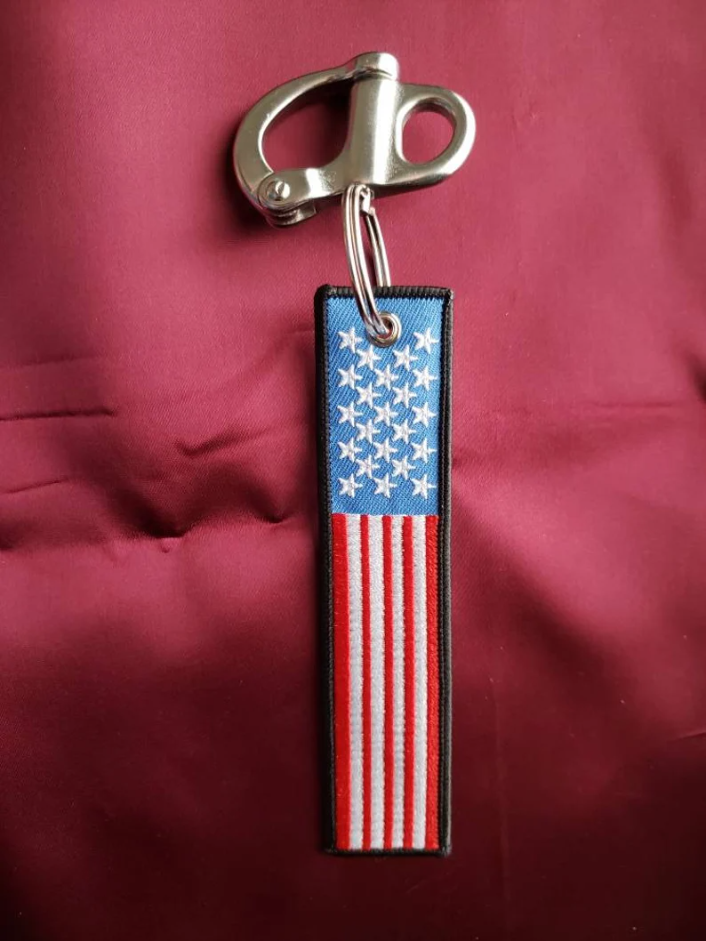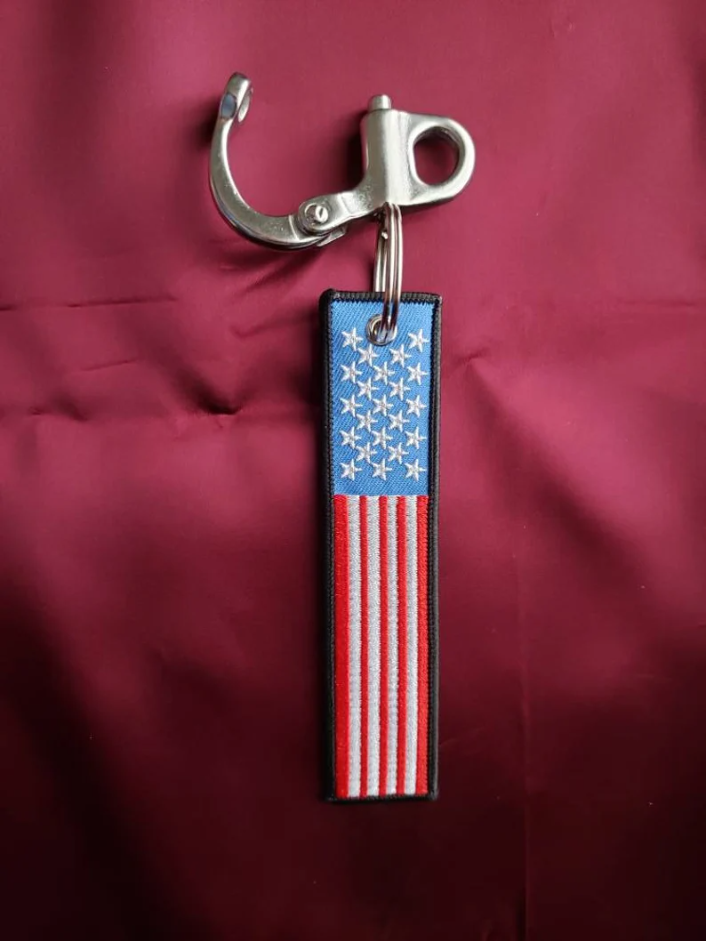 Quick ship, crew putting them to good use.
Awesome product. Exactly as described. I did have to add extra s-binner due to upper hole did not fully fit in clip on air pack.
Thank you so much for the mask holder can't wait to use it for fire fighting!
Awesome product! Thanks so much.
Contact Us:
Firehouse Mouse LLC
PO Box 202
Corfu, New York 14036