Website Hosting for Fire Departments and EMS
Firehouse Mouse gives your agency the tools you need to create and manage your own website. This allows you to create separate accounts for each member of your agency, and add things to your website that are visible to the public, or only visible to your agency members.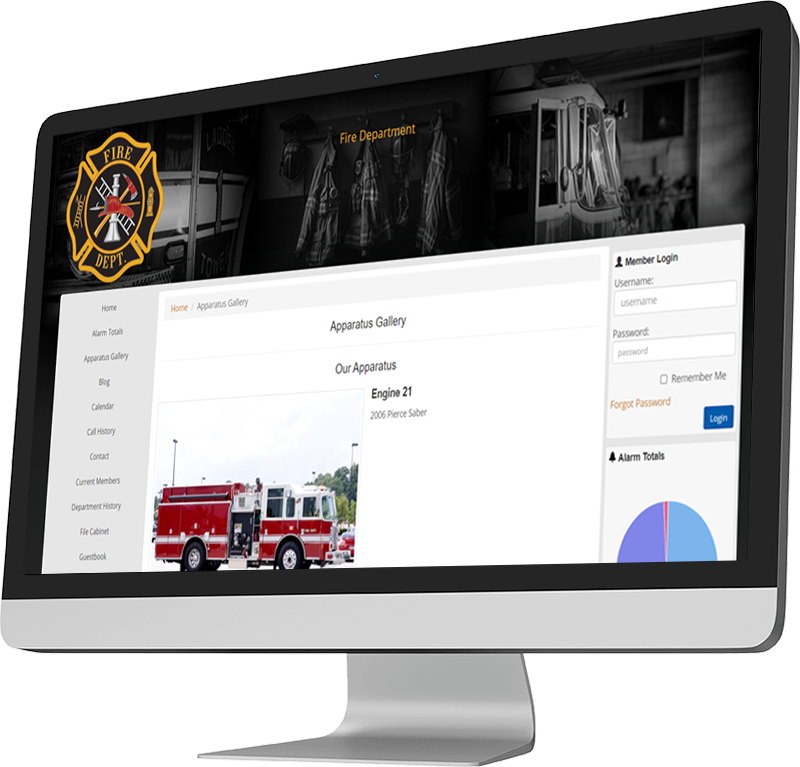 Website Design
Building and maintaining your agency website should not be a tedious task. With Firehouse Mouse, you can be confident that your website will be easy to maintain allowing you to communicate with the public and with your department's members.
Build Your Own Way
Our website builder lets you design and add customized information and content to your website to fit your department's needs. With over 30+ features, you have the ability to create a website that is as stocked as your rigs!
Communication Platform
Maintaining communication with your department's members could be a daunting task, with Firehouse Mouse you will be able to stay in communication with your members in multiple ways to notify of equipment out of service, training events, etc.
Find the Right Package
Find the package that's right for you! We offer 4 packages with different features based on the number of members in your department or organization.
Firehouse Mouse provides your agency with the tools you need…
With over 30 features, and more being added each month, we want to be your one-stop-shop for your firehouse's website needs.
If you're ready to get started, please reach out to us. We look forward to working with you and assisting you with your online website hosting needs.